CCD Files
As more vehicles continue to be imported by Caribbean member states and the road network becomes more complex, governments will be forced to take a more strategic look at their transportation network. Recent studies conducted throughout Europe and other parts of Asia suggest that underground road construction will be inevitable as cities become more crowded. According to one report, it is anticipated that 10% of the trunk road network in the in the UK will be tunneled by 2050. The report also highlights the cost of tunnel maintenance: about 8-10 times that of an equivalent surface road. Additionally, it was further reported that restricting tunnels to cars and lighter vehicles can improve operation and reduce construction cost by around 40%. This trend is also evident in Sweden, the Göta Tunnel and "The Big Dig" in Boston. Many of us may think that maintenance cost may be high; however if we were to view this from a total quality management perspective, we would soon realize that some processes are meant to be a journey and not a destination. Since we in the Caribbean are always looking for a "quick fix", we are not prepared to look at the benefits of higher customer satisfaction, better quality products and increased productivity in the longer term.
In his 2010-2011 Budget presentation, Minister of Finance (Trinidad and Tobago) Winston Dookeran noted:
"The fourth growth pole involves developing the North-Coast… We will do a business plan for a new 'Connective Development Project'. This project would create an underground tunnel from Maracas Valley to Maracas Bay, to enable quicker access to the North Coast."
Minister of Works and Transport (Trinidad and Tobago), Jack Warner proposes to turn the sod for this project in late February 2011. Unfazed by those who believe that the project is too grandiose at this time, Minister Warner stated that "This project will bring more to our country than imagined, in terms of opening up the whole North Coast road, in maintaining the area's flora and fauna, but, most importantly, we have to look at what it will do for tourism." When compared to trends in tunnelling, it appears that Minister Warner and his colleagues undoubtedly have a vision which can hopefully allow for the efficient management and improvements needed in the many areas which have restricted/ limited transportation access to other parts of the island.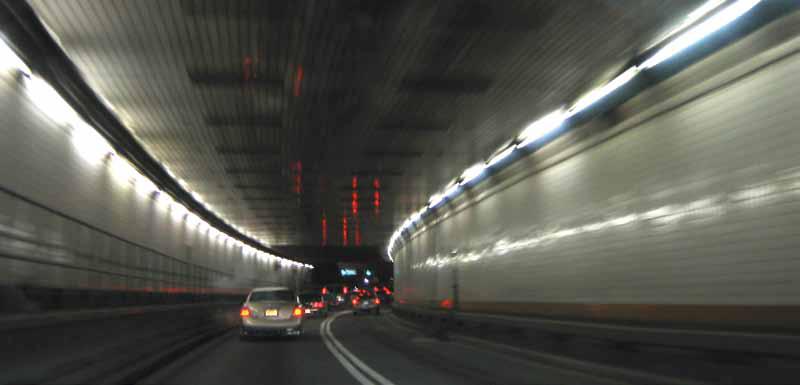 Even as we in the Caribbean ponder about the real benefits of a three mile tunnel (notwithstanding our limited resources) it may be interesting to look at other countries have constructed or undertaken in this regard, if only for the purpose of playing "what if". The Gotthard Base Tunnel is a railway tunnel beneath the Alps in Switzerland. With a length of 57 km (35.4 mi) and a total of 151.84 km (94.3 mi) of tunnels, shafts and passages, it is the world's longest rail tunnel, surpassing Japan's undersea Seikan Tunnel. When the tunnel opens for traffic in 2017, it will cut the travel time between Zurich and Milan from 3.5 hours to 2.5 hours.
Perhaps we may never need a 57 km long tunnel in the Caribbean. However, the Gotthard Base Tunnel can teach us two things. Firstly, why was a decision made for its construction? The short and simple answer is that traffic has increased more than tenfold since 1980 and the existing road and rail tunnels are at their limits. Are we not in a similar situation here in Trinidad? Secondly, how was the decision made? By way of a 1992 referendum, whereby 64 percent of Swiss voters accepted the AlpTransit project. Construction of the tunnel then began in 1996.
To apply this to our local context, there are so many who believe that projects like these are not necessary at this time, whilst many believe that we need to make hard decisions now. Can the people decide that all projects in excess of a certain value must be approved via a referendum? The politicians may argue that referendums may slow things down; however empirical scientists (for example Bruno S. Frey among many), show that this and other instruments of citizens' participation, direct democracy, contribute to stability and happiness. Minister Warner, the ball is in your court, what do you say?
Feature interview: Winston Dookeran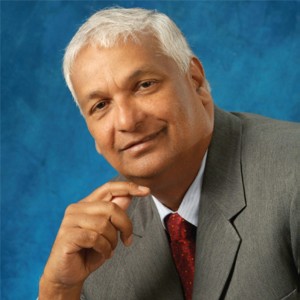 All things being equal, it could easily be that one of the most popular words in 2009 has been "recession".
Indeed, President of the United States of America (US) Barack Obama said "recession"6 times in his February 24th address to Congress. Whilst the rest of the world battles with varying degrees of reactive and preventative measures in an effort to deal with this phenomenon, the Governor of the Central Bank of Trinidad and Tobago has only now admitted Trinidad and Tobago (T&T) being in a recession. His admission is based on the conventional definition of recession (three consecutive declines in GDP growth). Despite his optimism that various factors may mitigate the effects of the recession, Economist, Former Central Bank Governor and Political Leader of the Congress of the People, Winston Dookeran cautions that we will find ourselves surrounded by "rough waters" during the next year.
CCD's Nalinee Khemraj met with Mr. Dookeran and got his views on Trinidad and Tobago's current economic position and the likely effects on the construction industry.
1.What are the some of the major challenges facing the T&T economy at this time and how will these impact on our economic position?
In order for us to hypothesize about our future position, we must reflect on our history as well as our current position. T&T is in a recession. There is no need to deny this fact. 2009 saw the contraction of the global economy for the first time since World War II and we are aware that no country would have been immune to the effects of this decline. Bearing in mind that a one percent fall in the global growth rate is equivalent to 1,000,000 barrels of oil loss in global demand for energy coupled with the unstable price of oil during the course of this year, our government continues to promote projects and programmes that are weakening rather than strengthening our economy.
I am inclined to believe that we have adopted an Americanized approach even in the way we manage our economy. One of the major factors which led to the demise of the American economy was the fact that Americans were living unsustainable lifestyles. Their lifestyle was not consistent with what they were producing. Therefore there was always a shortfall and this laid the foundation for the entire system to crash. The economy of T&T is very similar in that our production levels are quite low. We have been enjoying a level of comfort beyond what we are actually producing and this has nothing to do with production but rather proceeds from our declining energy sector.
Today, although the price of oil seems to have stabilized albeit at a lower level than previous years, we must expect a decrease in revenue from the energy sector. This decrease is based on the fact that one never knows how the geo politics of the Middle East will play out. Moreover, given the Obama administration's Energy Policy (to make the USA more energy self sufficient) we must be prepared for some degree of volatility in the world's energy economy. We must also guard against down trends in prices. So to answer your question, the major challenges to our economy at this time are:
a. A loss of competitiveness due to globalization and declining productivity.
b. The decline in Caribbean economies; which could continue for some time, given the architecture of these economies.
c. The imbalances between finance and production considering also the contraction of our financial sector.
d. The prospect of inflationary trends and
e. Our continued reliance on the oil and gas sector, although we are well aware of what happens when we place all our eggs in one basket. We are already experiencing the effects of these challenges. We are in a recession which I believe will be worse than we expect. Maybe you can recall the recession of the late 1980's? If not, the media has made the effects of the global recession visible for those who wish to acknowledge reality. The Governor of the Central Bank believes that the recession may only last until the end of the second quarter of 2010, when he expects investor confidence to pick up. What do we do until then? We cannot sit and hope for the best, we must take immediate action. We cannot address these challenges by any short cut method. We need to redesign our development strategy from excessive dependence on energy to a greater reliance on domestic and regional output in order to provide any growth impetus. The first step is to simply start producing more. Even if we implement reactive measures, we must recognize that recovery will be slow in coming. The economic cycle will take it course and recovery will take a life of its own. When one considers this in the context of our burgeoning national debt, reduced revenues from energy prices, depressed investor confidence and general low productivity, we must be realistic about what our position will be.
2. What are the challenges facing the construction industry?
Generally, it has been the norm that activity within the construction industry is pegged to the well being of the national economy. In the present scenario, the construction sector has contracted and this is largely due to the following factors:
a. A lack of domestic demand for construction services and
b. The curtailment of access to financing.
3. What opportunities are available to the construction sector at this time?
With the government's continued spending on grandiose projects, some may be fooled into believing that "good times" are just around the corner for firms within the construction industry. However, given the government's lack of performance and the many other issues plaguing the construction industry one must be cautious that these projects could be slow in implementation… if they get off the ground at all.
When one considers our current economic position and the prevailing conditions at a global level, the government's priorities certainly seems misguided. From an infrastructure perspective, the government is bent on creating "symbols of development" instead of focusing on the "substance of development." Although prospects may be dim, there are opportunities which firms within the industry can avail themselves to. The best opportunities lie in looking south to Guyana, Brazil and Suriname. These are perhaps the most efficient within the region and have enormous opportunities for joint venture type arrangements where the experience and expertise of our local contractors and consultants could easily be absorbed. Our local workforce has an abundance of qualified, experienced and hard working tradesmen and professionals. Given the level of activity within the industry during the last 10 years, our  workforce would have amassed a considerable amount of knowledge and experience. Therefore they can provide knowledge and even technology transfer to other countries. There is always opportunity in chaos but we must be wise enough to recognize it and brave enough to embrace it.
As we look for opportunities locally, we should note that the mechanism for the expansion of the construction industry in Guyana and Suriname was the creation of public sector infrastructure projects. Comparatively, the government's allocation to infrastructure in T&T continues to be minimal and therein lies one of our major problems. It never ceases to amaze that the country has enough money to host international summits and other frivolous projects but very little to spend on a reliable road and drainage program me; especially since a well developed and properly functioning infrastructure plan is one way of maintaining a level of sustainability within the sector.
4. How do small contractors survive in times like these?
Over the years there has been a sharp increase in the number of small and medium sized firms within the industry. Currently, it must be difficult for them to survive. This is exacerbated by the fact that public policy seems displaced. However, in the absence of government support, in order to survive and be successful, firms need to adapt by:
- Increasing productivity by trying to become more involved in trying to become competitive in recessionary times.
- Using technology as means of becoming more productive, being more efficient and improving construction methods.
- Seeking more opportunities from within the private sector.
- Aligning themselves with international counterparts with a view to accessing outside technology (technology transfer).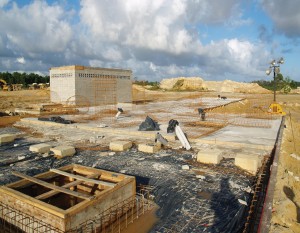 5. What measures would you implement to develop the industry?
The construction industry does not operate within a vacuum. It is part of the entire economy. Thus, whilst some solutions may emerge directly from within the industry there are others which will necessitate the redefining of our national development plan. However, from an industry specific perspective, the following are some measures which can assist in the development of the industry:
a. A higher emphasis on safety: Both firms and the authorities must commit to a more stringent enforcement of the rules and regulations on the jobsite. This will ultimately affect cost, production and profit positively.
b. The establishment of pension plans as well as increased health benefits for construction workers:
These must be designed to adequately provide for workers despite the project oriented nature of work within the industry. These measures would increase motivation and provide a level of comfort and security to workers.
c. Tax incentives for both onshore and offshore investments:
One issue which has never been addressed within the context of the construction industry is that of taxation. A properly implemented taxation regime could be used to create a stimulus within the sector. Since the government has been not been proactive in developing this regime, the onus is on stakeholders within the industry to engage the government in a tax regime which promotes its growth.
A number of incentives are offered to firms within the energy industry, especially multinational corporations. Thus it seems only fair that local small and medium enterprises (even large firms) be given similar type incentives, especially since the construction industry is often used as the catalyst to stimulate the economy. Furthermore becoming an exporter of construction services can add to our external revenue base.
d. The establishment of an Institute of Transport Economics and Infrastructure: Many years ago when I was a lecturer at the University of the West Indies, I pioneered a Transport Economics course. I also recommended the development of a major transportation plan which should anticipate the demand for transport services and infrastructure within the next 20 years. Regrettably the course was not pursued and today, transportation remains one of our biggest challenges with the government's solutions being more reactive than anything else. Maybe if the course was applied we would have a fully developed and integrated transportation system today. Of course, we would expect some challenges with implementation. Today, I think that the establishment of an Institute of Transport Economics and Infrastructure will be able to drive transport and other infrastructure related initiatives. Partnering with the private sector would also lend to the success of this venture.
e. On the job training for new technology being used within the  industry: T&T has been slow in adapting new technology within the building process. At all levels, we need to embrace technology and use it as a tool to make us more productive and efficient.
f. More forums for knowledge creation and development: CCD in itself is a giant step in making this possible.
g. Better priorities than what has emerged instead of tall buildings:
The government must lay the foundation for "the substance of development" rather than continuing to focus on "symbols of development". As I have said in the past "development cannot be imported, rather it resides in the capability of the people to improve their lives. If we cannot have public policies that will aid in the development of our people, then there will be no development."
The implementation and success of these measures requires action on the part of the government. It has been my observation that the various ministries are more often reactive as opposed to proactive and enabling. The viability of the construction industry will determine its stability. Note however, that viability and stability are also dependent on onshore development and growth in the south (Guyana, Suriname and Brazil). It is a huge challenge to turn around our economy and by extension the construction industry back to a path of growth but we have the power to make it happen.
6. What are your personal plans for the future?
I continue to build my professional practice outside of T&T.
This is not because I do not wish to serve our country but because all opportunities within T&T have been denied because of my political affiliation. From a political perspective, my plans are to continue to engage deeply in a political party – to be freed from a history of past acceptance and accommodation to corruption and racial bias to one that is more responsive to good governance for all of our people. There is much to be done if we wish to reclaim and rebuild our country. I believe that we are standing at a political crossroad, armed with the knowledge that the way forward must be different from past ideas and solutions. I thus find it most satisfying to be engaged in shaping the future through political engineering which has created a democratic option for the people of T&T.
Here are a few shots from the 2009 combines Buildings and Interiors Trade Show and SIREN (HSSE) Show held at the Centre of Excellence, Macoya, Trinidad hosted by Premier Events Caribbean. Of course, our team was present at the CCD booth to facilitate live enquiries and introduce the magazine to new readers. Highlights included the Shell Formula 1 car at the FT/Farfan booth and various safety, equipment and technology demonstrations and product displays.
Guyana has had a history of economic challenges, inclusive of economic decline due to the increasingly high costs of imported oil and petroleum products, a decline in exports, shortage of basic commodities and dwindling foreign exchange reserves. However, Guyana's economy improved dramatically under the Economic Recovery Program (ERP), which was launched by the government in April 1989. The ERP was designed with the assistance of the International Monetary Fund (IMF) and World Bank officials and was supported by Canada, the United Kingdom, and the United States of America. This period marked a radical reversal in government policy away from a predominantly state-controlled, socialist economy towards a more open, free market system. Today, whilst many of her Caribbean neighbors are struggling to deal with the after effects of the global financial crisis, Guyana's economic prospects seem brighter than they have been for more than three decades. The trickle down effect has worked well for the construction industry.
Within recent years, the construction industry in Guyana has been quite active and has seen the involvement of stakeholders at the level of the individual, firm (private sector) and state. There are many who believe that the present boom within the construction sector can be largely attributed to the Guyanese government's prudent management of the economy in creating an enabling environment for continued investment and in encouraging persons to venture into several sectors within the areas of services.
Increasing demand in housing sector
Guyana, meaning "Land of Many Waters" is named by the country's first people, the Amerindians. With 18,120 square kilometers (7,000 square miles) of the country's area being water, Guyana is truly a land of many waters with wide rivers, canals and streams meandering across the country providing water for irrigation and domestic use. With a population of approximately 770, 794, mostly settled on the Coastal Plain, the majority of the country's construction projects, were centered within this area. However, the past few years have seen new entrepreneurs and individuals taking bold steps in projects in the outer areas and settling in areas once used for farming and those that were never occupied in the past.
Development of the housing sector has been regarded by Government as a key tenet for poverty reduction and expansion of growth. Thus unflinching efforts have been made to ensure that every Guyanese can access affordable housing.
Families, who in the past relied on the older generation to bestow plots of land to them or to leave properties to be passed on after death are now able to nurture dreams of having their own homes, given the fact that, the Government of Guyana has been continuously negotiating with several commercial banks to lower their interest rates for mortgages. Today, decreased mortgage rates have enabled the average man to construct comfortable homes at relatively low interest rates.
The proliferation in the housing sector has seen increasing demand for low-income mortgages as homeowners try to ensure their families have a sense of peace of mind and well being that comes with owning a home. The Government of Guyana has assisted persons with providing house lots at affordable cost. However, the increasing demand for plots of land necessitated the opening of new housing schemes across the country; leading the Government to set about converting cane fields into new housing schemes. This Herculean undertaking required much funding which was solicited from donor countries as project based work.
Today, what once was green fields are awash with colour and shapes as fully settled housing areas. A plethora of colours and designs ranging from very simple to magnificent edifices greet the eye when passing along the roadways. To date, approximately 80,000 houselots have been allocated across the country with 35 new housing schemes established with the basic amenities. These new schemes include Tuschen, Belle West, Zeelugt, Parfaite/Harmonie, Diamond/ Grove and Enmore/Haslington among others. Several local businessmen have invested in this lucrative industry by constructing housing schemes and providing affordable houses to individuals interested in purchasing their own homes.
Bringing people closer
The roadways along the Coastal kilometers of bitumen surface were done with the construction of bridges across canals along the way. Roads were constructed across the country with major works being done to the East Bank roadway which leads from the City to the Airport, the East Coast Highway, and from Rosignol to Moleson Creek where the roads were resurfaced and bridges constructed along the way.
The Mahaica and Mahaicony Bridges, included in the road improvement project, were constructed parallel to the old bridges which deteriorated over time and needed replacements. The new bridges provide a viable alternative route which links the Capital City to the ancient county of Berbice running all the way to Moleson Creek, where the ferry to Suriname docks.
Roads along the West Bank and West Coast of Demerara spanning from the Demerara Harbour Bridge to Parika were resurfaced to ensure a smooth flow of traffic. Roads in the Cinderella County of Essequibo roads were resurfaced and bridges constructed along the Coast.
The 1.5 km Berbice River Bridge, a dream for many finally became a reality in December 2008 when it was commissioned amid much pomp and ceremony. Following years of vision and persistence by the Government, the private sector and other stakeholders, the Berbice River Bridge became a reality. It is the sixth longest floating bridge in the world and stretches from D'Edward village on the Western Bank of the Berbice River to Crab Island on the eastern side. The Bridge was constructed by Botch Retrox and Mabe Johnson under a contract with the Berbice Bridge Company Incorporated.
A home away from home
With the hosting of World Cup Cricket 2007, several hotels and apartment buildings were constructed to accommodate the expected influx of visitors. Millions of dollars were spent by private individuals who sought to take advantage of the opportunities in ensuring that enough space was available for visitors. Hotels were constructed in and around the capital city providing rooms and apartments at afford- able cost to overseas visitors and their families. These included Buddy's Hotel, Kanuku Suites, Brandsville Apartments, and Ocean Spray Hotel.
Improving social service
Within recent times, the Government has continued to invest in the health and education of its people, by constructing a number of schools and hospitals. These structures have served to enhance the delivery of specialized services in areas such as Mabauma, Port Kaituma, Kamarang, Kurupukari, Annai, Bartica and Mahdia. Recently constructed hospitals include the Mabaruma, Lethem and Linden hospitals. These provide service for thou- sands of persons including visitors from neighbouring Brazil. Additionally four diagnostic and treatment centres were built at Diamond, Leonora, Mahaicony and Suddie. The National Ophthalmology Hospital at Port Mourant, Berbice, which was constructed to offer free eye surgeries to Guyanese, commenced operations in July this year.
Commercial banks
The commercial banking sector has also invested in the construction of new offices and branches. Republic Bank recently constructed another branch at Robb and Camp Streets. The massive structure has added to the enhancement of the city and has been a visible sign of the company's commitment to continued business in Guyana and an indication of its belief in the country's economy.
Other banks have also commenced construction of new branches which would be completed in the near future adding to the magnificence of the capital city while other areas have also seen similar projects with branches in outlying areas to facilitate the banking sector.
Hydroelectric Power Station
An agreement is currently being finalized for a Brazilian company to rehabilitate the Moco Moco hydroelectricity plant which has been out of commission for over six years as a result of heavy rainfall and landslides. The hydroelectricity plant is located at Moco Moco, Region Nine (Upper Takutu/Upper Essequibo).
It is expected that the plant would be operational within a year and the Brazilian company will be repairing the power station and pipelines that were damaged in the landslide. With the problems experienced at the hydroelectricity plant, Government has moved to ensure that residents receive electricity in the communities, and $30M was allocated for the rehabilitation of the electrical network in the Lethem community while $40M was budgeted for a new 1-megawatt generator. With the commissioning of the Takutu Bridge, which forms an overland link between Guyana and Brazil last month, a new generating set was installed to provide the community with 24 hour service from October 1. At the commissioning of the bridge on September 14, Brazil- ian President Luiz Inacio Lula Da Silva affirmed his country's commitment to the construction of the much talked about 800 megawatt hydropower plant in Guyana. The project which will be financed by the Brazilian Government will also benefit the Brazilian state of Roraima, since Brazil will import power generated by the Guyana dam which is not needed in the country.
Challenges
Whilst there is a lot of activity within the industry, there are many challenges which the various stakeholders must grapple with. Arguably, the major challenge within the industry over the years has stemmed from the fact that Guyana is not a manufacturer of raw materials needed for the construction industry and as such the country has been at the mercy of regional suppliers. In some cases because of delays in shipments and a scarcity of commodity on the local market, projects were brought to a standstill and have been delayed. This in turn created problems with schedule and payback.
However, this situation has improved in recent years and with the operationalisation of a cement bagging facility in Guyana. The opening of facility has eliminated the irregular supply of cement, high internal transportation costs and vagaries of shipping. The bagging facility was constructed at a cost of approximately US$10M by the company which has been supplying Guyana with cement for over 20 years.
Local manufacturers including Gafoors, have also been able to establish factories to produce steel rods, zinc, nails and other small items which have been helping to assist in this area. Guyana is fortunate to have sand, stone and wood in abundance which has helped the construction industry considerably since there has been no need to import these items.
The future
Even with all the challenges inherent within the construction industry, especially within the present global economic climate, Guyana's economic prospects seem encouraging. What will be interesting to see, is how exactly, the government and the population at large deals with this new- found largesse especially after a three decade long drought. From the viewpoint of the construction industry, in an era of sustainabil- ity, prefabricated houses, five star hotels and tall buildings, we can only hope that all construction related works will lead to a better quality of life for the people of Guyana.
Compiled by the Gov't Information Agency,
Guyana and CCD's Nalinee Khemraj
Mark Knowles BSc. (Hons), Mechanical Engineer • Email: [email protected]
Air Conditioning has become ubiquitous in modern living both in residential and commercial settings. The benefits of Air Conditioning are also well understood, both in terms of comfort and health benefits, as well as on productivity in the workplace. However, in consideration of Air Conditioning for any particular application, there is usually a significant distinction between a residential application and a commercial application. In fact most building codes are very specific to distinguish between residential and commercial guidelines.
One of the major differences between the design guidelines for Air Conditioning is with regards to Ventilation or more specifically "Outdoor Air Requirements for Ventilation". To grasp the importance of this it is useful to understand one basic principle behind Air Conditioning (AC), and this is that most AC systems are re-circulating systems. This means that the air in a space is circulated by a fan in the space and passed over a cold surface which cools it and sends the cooled air back to the space. This means that the air is circulated over and over in the space keeping it cool. However, during the circulation process other substances accumulate in the air,
these include carbon dioxide and Volatile Organic Compounds (VOC's). Volatile Organic Compound is a general term that describes any organic substance that can exist in gaseous form mixed with air. VOC's can come from adhesives, fabrics and other items in an occupied space, which emit small quantities of substances such as Acetone, Ethanol, Ammonia and Formaldehyde. The concentration of these substances as well as Carbon Dioxide can increase over time because of the recirculation of the air by the AC system.
In a residential environment, it is normally assumed that small openings in windows and construction joints, etc. will allow air to infiltrate into the occupied space and this outside air will dilute the contaminants in the air and maintain an acceptable air quality. For this reason and also because of the relatively small size of most residences, most building codes do not mandate ventilation rates and mechanical ventilation for single family residences.
For commercial buildings, however, codes normally mandate a ventilation rate. This ventilation takes the form of outdoor air which is drawn in or forced into a building and mixed with the re-circulating indoor air. Mechanical exhaust is also normally used to remove part of the re-circulating air and balance the system. Contaminants will build up more quickly in a commercial building because of several factors, including more occupants per floor area, larger floor areas and tighter construction.
Increased concentrations of Carbon Dioxide can cause headaches, fatigue, changes in pulse rate and general feelings of 'stuffiness' to occupants. This is in addition to several other possible negative health effects associated with VOC's. We can thus appreciate that outdoor air ventilation is essential to an efficient building and to the health and safety of the occupants. Any gains in occupant efficiency attributable to the AC systems cooling and de-humidifying effects can quickly be eroded if the ventilation is inadequate. Occupant discomfort and health effects will lead to losses in commercial activities.
Some building operators disconnect, disable or block off the fresh air intake into a building, effectively reducing the ventilation to a minimal amount. This is sometimes done with the misguided aim of trying to increase the cooling effect of the AC unit, with the assumption that if the unit makes the space cooler, the occupants will be more comfortable and productive, or to reduce the energy consumption of the system. This often has an unseen negative effect as
noted above. Negative human occupant effects will far outweigh any energy cost reduction if this strategy is employed. It is often better to allow a slightly higher indoor temperature than to compromise the ventilation in a building.
Arguably, the best approach to reaping the best benefits of your AC system is to have the
AC system properly engineered, with calculations done in advance to define the system to be
installed. This will allow proper ventilation rates and ensure a building that operates with the
highest level of efficiency.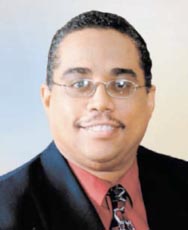 Hans – Erich Schulz, MSc., M.B.A., MSc. (Environmental Management)
Email: [email protected]

Why are we failing to address sustainability and green construction issues within the industry? Today, as we are more mindful of anticipated climatic changes and look on as the rest of the world champions sustainability, we are bombarded by concepts such as green construction, sustainable buildings, reduced carbon emissions, eco friendly buildings and sustainable drainage to mention just a few. The jargon is indeed catchy but have we done anything at all to implement these concepts within our own building industry? For those of you who have answered "yes" can we say that we have done enough? The answer is most probably "no". It is easy to say that we care about the environment, the very environment that we inhabit on a daily basis, yet so difficult to make a conscious effort to protect it.
We have had no shortage of construction projects within the last decade. Tall buildings, hotels, schools, sporting facilities and houses have all been built and handed over. As a client, home owner, construction professional or contractor have you ever wondered what impact your project has had or will have on the environment? Quite frankly, given that I have asked quite a few people these questions; you may be shocked by the responses provided. I did enlighten these individuals as to the damage caused by the activities performed on a daily basis. Although, we have paid scant attention to the long term ramifications of our actions, all is not lost…yet. There are still many ways by which you can assist in protecting and sustaining the environment.
Lessons from the UK
According to the Rt. Hon. Nick Raynsford, MP (UK), setting the business case for environmentally and socially sustainable housing is crucial in enabling the construction industry to contribute effectively to finding solutions to global problems, such as climate and to put the UK industry at the forefront of sustainable design. Perhaps we should be setting similar standards for Caribbean based companies. The MP further went on to say that "as awareness of sustainability grows we must be able to meet the challenge of supplying homes, which are not only economically viable and desirable but also encourage a sense of community, and use natural resources efficiently. Again, maybe the necessary stakeholders can adopt this philosophy; it would be a welcome change from the mass manufactured houses which are being sold to the public.
Energy Matters
The consumption of energy on a daily basis to produce cool air, light and power creates ollution and greenhouse gases. It is almost certain that our homes account for over a large part of the Caribbean's total emissions of carbon dioxide, so saving energy is one of the easiest ways to assist in preserving our environment.
Immediately one could save a lot of money (and by extension the environment) by using less energy. As I pen these thoughts together, it occurred to me that I am using all the natural elements of the environment namely sunlight and cool air. I refuse to use unnecessary energy as I am aware that it creates pollution and greenhouse gases. Similarly, I believe that we ought to be looking at simple and basic ways and means of reducing energy. Did you know that by the time electricity is used at home or at work it provides only around one tenth of the total energy that has been consumed to produce it? This means that ten kwh (kilowatt hours) of energy ran from material such as coal are needed to run a 1 kw electric water heater at
home for one hour. The generation process itself produces a great deal of heat but rather than being used, this heat is removed through complicated cooking techniques and thus effectively wasted (CEM, 2008).
Alternative Energy Sources
When I think about the amount of unnecessary energy we use, I often wonder if it is because we are unaware of what we are doing. For example, can you tell me:
Why do we continue to leave on hot water heaters for the entire day?
Why can't we dry our clothes using the natural sunlight, do we really need electric dryers?
Why are we still using normal light bulbs instead of low energy light bulbs?
Any chance of exploring the benefits of installing a renewable energy system – perhaps solar water heating system? I am told by friends in Barbados and St. Lucia that these solar systems can provide around half of a household's water heating requirements over the course of a year.
What about alternative energy sources? Have we seriously considered our options? I have been told that "Domestic Wind Turbines" may even be possible for some locations in the Caribbean. They seem to be quite popular in certain parts of Africa and Asia. We in the Caribbean have to start thinking in a different way. The Caribbean's impact on the environment stretches beyond its immediate boundaries and beyond South and Central America effectively touching the entire global hemisphere. We must start thinking on a global scale. We should insist that our landscape architects, urban planners, architects, environmental, structural and services engineers conjure up images and visions similar to Miami, Los Angeles, Texas, Toronto, London, Paris, Dubai, Madrid and the British Virgin Islands. Almost every major development throughout North America is instilling economical and ecological wastewater solutions. These systems are said to be clean, efficient, easy to maintain, easy to install and typically less expensive than the conventional system and are environmentally sound. What is our position on this?
The Future
Many of us might be wondering whether the current economic climate is the appropriate background for us in the Caribbean to be embarking on sustainability and developing the true Caribbean heritage of sun, sea and sand… all natural elements. Sadly but realistically it might not be. Perhaps in an effort to weather the recession storm, we should focus on preserving and making improvements to our local buildings. Get our architects to balance their designs. They should be committed to cherishing and protecting the character of our unique Caribbean cities. Designs should also take into account the importance of public transport and the growing problems of congestion, pollution, health and quality of life.
Whatever we decide, we must act now to make a difference in our own small way, so that we can once again start consuming cleaner air and water and at the same time save our natural resources. The environment belongs to all of us, so let us start caring for her as she continues to sustain us.
Cover story (Issue 1. Vol 1)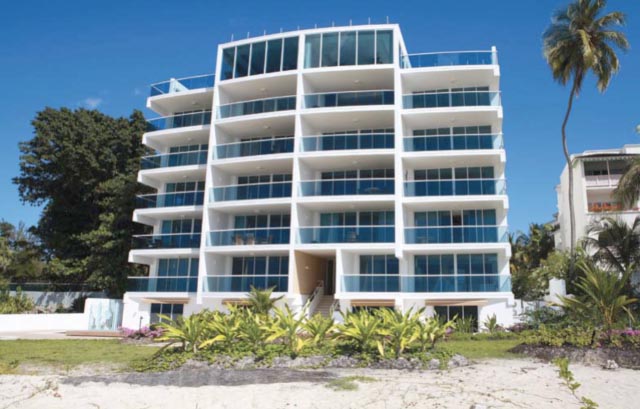 When this issue of Caribbean Construction Digest (CCD) is published, we were happy that we would have taken the first and most difficult step in our journey towards making a valuable contribution towards the development of the region's construction industry. At the same time,
perhaps our deepest regret wil be that our dear friend and colleague Dipnarine Dhanoo (deceased) will not be around to share in our celebration. Whilst the industry has lost the services of a talented and experienced Structural Engineer, we have lost a colleague and a friend.
Dip's support, matter of fact opinions and humor during the compilation of this pilot issue shadows our achievement. However, it was never in Dip's nature to be sad or reminisce about what could have been. He enjoyed life and all that it had to offer. He was always happy and nothing gave him more joy than seeing others happy. Thus, it is a pleasure for us to dedicate this issue of CCD to the memory of Dipnarine Dhanoo by featuring one of the last projects (Ocean One, Barbados) which he worked on, before meeting his untimely demise. May his soul rest in peace and may he continue to inspire us, even after death.
About Ocean One
Ocean One is an exclusive new beachfront boutique property of 21 privately owned units. The
accommodations offer ultra stylish and contemporary beachfront living unlike any other, featuring some of the most high end finishings and amenities in Barbados.
Features
Unique and modern design.
Spacious: no less than 1389 sq. ft.
Luxuriously furnished including the Italian designed kitchens and bathrooms, each with their own individual style and flair, furnishings and list of available amenities, each offering its own flavor of the luxury and comfort
Large glass fronted ocean view balconies
Access to the communal pool, Jacuzzi, gym, beach front garden and terrace.
24 hour security,
Private driveway and parking,
Manned reception
Elevator access to all floors.
Location
Conveniently located: 15-20 minutes away (driving distance) from the airport and same distance from the main shopping and city centre, Bridgetown.
Situated away from the main road and offers tropical beauty, peace and tranquility in a luxury beach front setting.
Offers direct access to the quiet, pristine white sand Maxwell beach and to some of the best dining, shopping and nightlife in Barbados, including St. Lawrence Gap and Oistins.

Dip's Role in Ocean One
Affectionately known as "Dip" to all the project team members who worked with him over the years in his role as Structural Engineer on the last two Ocean Living projects, Ocean One and Ocean Two (still under construction), Ocean Living's Melissa Chalbaud recalls that Dip was an integral part of the team and a friend to all.
One of the unique characteristics of Ocean Onelies in the fact that it has a façade unlike any other condominium in Barbados. The inspiration for this came from the modern condos which were rising rapidly along the Florida coastline. However the many challenges faced by the team during planning and building were never overwhelming for Dip. His ability to be flexible and adapt to the ever changing demands of the project were central in making the project the success that it is. Dip's simplicity as a person was contrasted by his expertise as a Structural Engineer. To fully appreciate the competence offered by Dip during this project, one has to listen only to the testimonial of a NASA engineer who purchased a residence at Ocean One. He expressed his complete approval and satisfaction with the structural integrity of the building and assured that he had inspected every beam himself.
The co-developer of Ocean One and Ocean Two, Peter deFreitas, met Dip through the co-developer of Ocean One, David Ellsmore and local architect, Anthony Hoad. Peter met Dip in 1995 on site at the Bougainvillea Beach Resort where he was the Structural Engineer on the project. Over the years, these two met on various occasions with Dip providing advice on South Beach Resort & Vacation Club and then becoming the Structural Engineer for
Peter's two subsequent projects, Ocean One and Ocean Two.
Ocean One sold out upon completion and has remained in high demand for both re-sales and rentals. Dip then continued his work with the Ocean Living team on Ocean Two but unfortunately, Dip never saw the Ocean Two project to completion. Without a doubt, he has left his mark not only on the building but on all those he came into contact with. Dip was amiable, easy to work with, flexible and always pleasant; nothing was ever too large of a problem. These character traits ring true to Peter deFreitas who recalls that no matter what change he, as the developer, wanted to make, even during the course of the project, Dip's response was always, "Peter, tell me what you want and I will design around it for you!"
Ocean One Project Team Developers:
Peter DeFreitas and David Ellsmore
Architect: Anthony Hoad of
Anthony Hoad Associates Ltd
Structural Engineer: Dipnarine Dhanoo of
Dipnarine Dhanoo & Associates Ltd
Mechanical and Electrical Engineer:
George Nicholson of ADeB Consultants Ltd
Quantity Surveyor and Project Manager:
Graham Bethell
Main Contractor: Innotech Services Ltd.
Interior Designer:
Nhora Quintero of NCQ Design
Dipnarine "Dip" "George" Dhanoo
31st May 1957 – 27th May 2008

Son of: Deonarine and Latchmin Dhanoo.
Place of Birth: #57 Matilda Road, Princes Town,
Education: Indian Walk Government Primary School in Princes Town.
St. Stephens College
The University of the West Indies
(Bsc. Civil Structural Engineering)
Early Work Experience: Ben Construction Limited, Lange Ballast, Trinidad Contractors and
Project Control and Associates.
Last Employer: "Dipnarine Dhanoo & Associates". Services: Structural Designs, Architectural Designs, Project Management and Quantity Surveying.
Affiliations: Kenneth Charles, Nigel Ali, Barry Franceschi, Geoffery Agostini, Steve Rajpatty and Hakim Salim
Major Projects: Accra Beach Hotel & Resort (Barbados)
Bourganvilla Beach Resort (Barbados)
Personal Traits: Down–to-earth and simple with his happiest moments being spent with his family. He taught others: appreciation, thoughtfulness, generosity, impartiality and love