Transportation: Tunnelling as an Option
CCD Files
As more vehicles continue to be imported by Caribbean member states and the road network becomes more complex, governments will be forced to take a more strategic look at their transportation network. Recent studies conducted throughout Europe and other parts of Asia suggest that underground road construction will be inevitable as cities become more crowded. According to one report, it is anticipated that 10% of the trunk road network in the in the UK will be tunneled by 2050. The report also highlights the cost of tunnel maintenance: about 8-10 times that of an equivalent surface road. Additionally, it was further reported that restricting tunnels to cars and lighter vehicles can improve operation and reduce construction cost by around 40%. This trend is also evident in Sweden, the Göta Tunnel and "The Big Dig" in Boston. Many of us may think that maintenance cost may be high; however if we were to view this from a total quality management perspective, we would soon realize that some processes are meant to be a journey and not a destination. Since we in the Caribbean are always looking for a "quick fix", we are not prepared to look at the benefits of higher customer satisfaction, better quality products and increased productivity in the longer term.
In his 2010-2011 Budget presentation, Minister of Finance (Trinidad and Tobago) Winston Dookeran noted:
"The fourth growth pole involves developing the North-Coast… We will do a business plan for a new 'Connective Development Project'. This project would create an underground tunnel from Maracas Valley to Maracas Bay, to enable quicker access to the North Coast."
Minister of Works and Transport (Trinidad and Tobago), Jack Warner proposes to turn the sod for this project in late February 2011. Unfazed by those who believe that the project is too grandiose at this time, Minister Warner stated that "This project will bring more to our country than imagined, in terms of opening up the whole North Coast road, in maintaining the area's flora and fauna, but, most importantly, we have to look at what it will do for tourism." When compared to trends in tunnelling, it appears that Minister Warner and his colleagues undoubtedly have a vision which can hopefully allow for the efficient management and improvements needed in the many areas which have restricted/ limited transportation access to other parts of the island.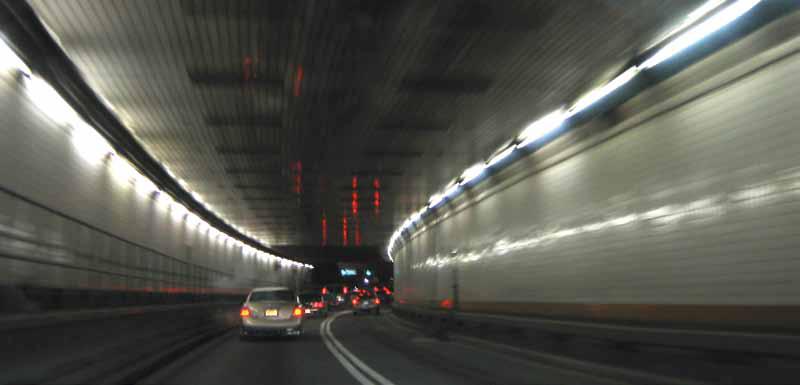 Even as we in the Caribbean ponder about the real benefits of a three mile tunnel (notwithstanding our limited resources) it may be interesting to look at other countries have constructed or undertaken in this regard, if only for the purpose of playing "what if". The Gotthard Base Tunnel is a railway tunnel beneath the Alps in Switzerland. With a length of 57 km (35.4 mi) and a total of 151.84 km (94.3 mi) of tunnels, shafts and passages, it is the world's longest rail tunnel, surpassing Japan's undersea Seikan Tunnel. When the tunnel opens for traffic in 2017, it will cut the travel time between Zurich and Milan from 3.5 hours to 2.5 hours.
Perhaps we may never need a 57 km long tunnel in the Caribbean. However, the Gotthard Base Tunnel can teach us two things. Firstly, why was a decision made for its construction? The short and simple answer is that traffic has increased more than tenfold since 1980 and the existing road and rail tunnels are at their limits. Are we not in a similar situation here in Trinidad? Secondly, how was the decision made? By way of a 1992 referendum, whereby 64 percent of Swiss voters accepted the AlpTransit project. Construction of the tunnel then began in 1996.
To apply this to our local context, there are so many who believe that projects like these are not necessary at this time, whilst many believe that we need to make hard decisions now. Can the people decide that all projects in excess of a certain value must be approved via a referendum? The politicians may argue that referendums may slow things down; however empirical scientists (for example Bruno S. Frey among many), show that this and other instruments of citizens' participation, direct democracy, contribute to stability and happiness. Minister Warner, the ball is in your court, what do you say?