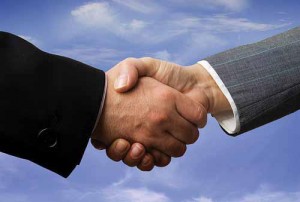 A few days ago my Assistant asked me "what in your opinion makes a good editorial?" "Something that is topical, grounded in theory, mixed with a bit of philosophy, politics, economics, strategy, considers the global perspective…." "All of that" she interrupted "but what else?" Sensing that, as usual, she already had her opinion, I posed the question back to her, "what in your opinion makes a good editorial?" She replied, "well, all of the things you said, plus a sense of timelessness when you read it". She then explained that she was referring to my Editorial for this issue, which was written nearly six months ago. "I understand what you are saying but is that really a good thing?" I asked. "You mean it might not be a good thing because the construction industry is supposed to be dynamic and our environment should have changed by now?" "Exactly" I replied "nothing seems to be happening in the industry." And what are we doing? Waiting for Godot? Where exactly are we heading?"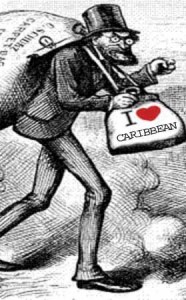 "Waiting for Godot?" she repeated, then handed me a pile of articles "I would hope not! You said that we are supposed to be creative and proactive in our present environment. Anyway, read these and let me know what you think". I looked at the pile of articles skeptically, torn between reading them and reminding her that I was the Editor and thus set my own pace. Then I remembered a line from our Prime Minister's speech at Havard University on November 9th 2010 "And so I do believe that we must first listen and then lead". Inspired by the words of the Honorable Kamla Persad-Bisessar, I separated the pile of articles into four sets: one on the UK construction industry, the second was a copy of Dr. Dhanyshar Mahabir's interview with CCD (Issue 3), the third was a draft copy of this issue's feature story and the fourth was an article supplied by the JCC on their proposal for a National Infrastructure Bank, then began to read.
The common thread running through the articles on the UK's construction industry seemed to be the fact that in the UK, the construction industry has the ability to drive the national economy and even in the depths of recession, the construction industry was showing on and off signs of growth. However, with the cancellation of government projects there was a void in the industry which needed to be filled by the private sector. The British, correctly realize that the construction industry sets the pace for growth and development in that sound infrastructure facilitates a strong economy and even activity within the service sector (health care, banking, tourism etc.) is influenced by the quality of buildings and facilities. However, even the British are stymied by financing challenges and as such have been promoting the strategy of increasing exports to other major countries such as Brazil, Russia, India, China and South Korea. As a result, Britain's David Cameron has been appealing to businesses to lead a major overseas export drive to help revive and sustain the UK economy. Fortunately for the Brits, they are trying extremely hard to creep out of the recession, and are focusing on re-energizing their economy through trade and their business sector – especially construction.
Next I turned to Winston Riley's article entitled "JCC's Proposal for a National Infrastructure Bank". This article warned that, in terms of the PFI (Private Finance Initiative) "Carpetbaggers will come aplenty with all the implications for corruption and loss of control of the procurement and delivery process". How can this be, I wondered, as I reread the draft copy of this issue's feature story. "Carpetbaggers" are necessary if the industry is to survive at this time. Whilst I agreed that we may not have the established practices in place to deal with PFI opportunities, I am confident that we have the expertise to fashion regulations that are mutually acceptable, transparent and accountable to all parties. This reminded me of a quote by Darwin – "false views, if supported by some evidence, do little harm, for everyone takes a salutary pleasure in proving their falseness: and when this is done, one path towards error is closed and the road to truth is often at the same time opened." My cursory reading of this article led me to wish that, even if the PFI has some drawbacks and may not entirely be the solution for Caribbean countries, it will provide us with some insights to a suitable model, further leading us towards something more meaningful. What was evident though, is the fact that we need to focus on jumpstarting our economies and in my opinion it certainly doesn't take a huge amount to make a huge amount of difference.
Later that evening, my Assistant asked "well, what you made of all the articles?" "First of all" I told her "always remember, even though we may not always have all of the answers, being open to all the questions sets the founda- tion for a credible answer" ", Secondly, to answer your question, if past data is anything to go by, I expect that Godot is a no show as usual" "however", I continued, "in his absence opportunity knocked…he came disguised as a 21st century carpet bagger. I believe someone needs to provide him with our updated immigration rules, i.e. transparency, accountability etc. Also, he bought with him some sustenance for the industry in the form of proposals for PPP; which if utilized will challenge Dr. Mahabir's stance that in Trinidad and Tobago, the construction industry only does well, when the other sectors of our economy are thriving. Thus there is the off chance that our economy can become like that of the UK, i.e. where the construction sector can actually drive the national economy if we can encourage private sector investment. Of course, Dr. Mahabir understands that a fundamental difference between the two economies is the fact that the UK has a mature economy and ours is still developing. However, that does not mean that we cannot learn from what works for them."
"Interesting" she replied, then asked, "what do you think our Editor would ask at this time?" "That you prepare a draft of all that I said for review within the next hour," I responded "and" I continued before she could say anything else "end on a positive note, be sure to mention that since construction is one of the sectors that has suffered the most in the recession, it has the most scope to grow in the recovery; and in the upswing, we must ensure that we significantly reduce waste and increase productivity since this would ultimately result in lowering costs, which, in turn benefits everyone".
Steve Rajpatty is a Chartered Quantity Surveyor & Chartered Builder by profession. He is also the Editor-in- Chief of Caribbean Construction Digest. He can be contacted via email: [email protected].
Submission Guidelines
All submitted material is subject to the approval of the Editorial Board. Please ensure that all the necessary permissions and/ or copyrights are secured before submission to CCD. The following are suggested word limits:
• News: 200-400 words
• Opinion: 700-1200 words
• Feature: 700-1200 words
• Technical Paper: 4000+ words
 Photos related to Articles:
Digital photographs are preferred.
Please ensure that photos are at least 1 megapixel (1024×768) in size. 5 megapixels or higher resolution is best. Photos should be sharp, well-lit and the subject should make up the majority of the composition.
Please do not send scans of bad originals.
 Please forward all submissions to:
 Nalinee Khemraj
 Assistant Editor
Email: [email protected]
CCD Benevolent Fund & Honor Roll
Benevolent Fund
CCD would like to establish a Benevolent Fund to provide financial assistance to construction workers and their families who have been affected by illness, injury or death. CCD would like to set up a "Working Committee" to make this goal a reality. If you are interested in being part of this Committee, please contact us via email at [email protected].
Honor Roll
CCD would also like to announce the introduction of the "CCD Honor Roll". The "CCD Honor Roll" will pay tribute to the men and women who have made an invaluable contribution to the development of the built environment. CCD welcomes nominations for candidates who meet the following criterion:
•At least 25 years service within the industry and
•Are willing to share their experiences with our readership and individuals who meet the above criterion can nominate themselves.
For further information, please contact us via email at [email protected]