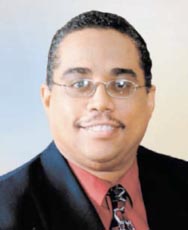 Hans – Erich Schulz, MSc., M.B.A., MSc. (Environmental Management)
Email: [email protected]

Why are we failing to address sustainability and green construction issues within the industry? Today, as we are more mindful of anticipated climatic changes and look on as the rest of the world champions sustainability, we are bombarded by concepts such as green construction, sustainable buildings, reduced carbon emissions, eco friendly buildings and sustainable drainage to mention just a few. The jargon is indeed catchy but have we done anything at all to implement these concepts within our own building industry? For those of you who have answered "yes" can we say that we have done enough? The answer is most probably "no". It is easy to say that we care about the environment, the very environment that we inhabit on a daily basis, yet so difficult to make a conscious effort to protect it.
We have had no shortage of construction projects within the last decade. Tall buildings, hotels, schools, sporting facilities and houses have all been built and handed over. As a client, home owner, construction professional or contractor have you ever wondered what impact your project has had or will have on the environment? Quite frankly, given that I have asked quite a few people these questions; you may be shocked by the responses provided. I did enlighten these individuals as to the damage caused by the activities performed on a daily basis. Although, we have paid scant attention to the long term ramifications of our actions, all is not lost…yet. There are still many ways by which you can assist in protecting and sustaining the environment.
Lessons from the UK
According to the Rt. Hon. Nick Raynsford, MP (UK), setting the business case for environmentally and socially sustainable housing is crucial in enabling the construction industry to contribute effectively to finding solutions to global problems, such as climate and to put the UK industry at the forefront of sustainable design. Perhaps we should be setting similar standards for Caribbean based companies. The MP further went on to say that "as awareness of sustainability grows we must be able to meet the challenge of supplying homes, which are not only economically viable and desirable but also encourage a sense of community, and use natural resources efficiently. Again, maybe the necessary stakeholders can adopt this philosophy; it would be a welcome change from the mass manufactured houses which are being sold to the public.
Energy Matters
The consumption of energy on a daily basis to produce cool air, light and power creates ollution and greenhouse gases. It is almost certain that our homes account for over a large part of the Caribbean's total emissions of carbon dioxide, so saving energy is one of the easiest ways to assist in preserving our environment.
Immediately one could save a lot of money (and by extension the environment) by using less energy. As I pen these thoughts together, it occurred to me that I am using all the natural elements of the environment namely sunlight and cool air. I refuse to use unnecessary energy as I am aware that it creates pollution and greenhouse gases. Similarly, I believe that we ought to be looking at simple and basic ways and means of reducing energy. Did you know that by the time electricity is used at home or at work it provides only around one tenth of the total energy that has been consumed to produce it? This means that ten kwh (kilowatt hours) of energy ran from material such as coal are needed to run a 1 kw electric water heater at
home for one hour. The generation process itself produces a great deal of heat but rather than being used, this heat is removed through complicated cooking techniques and thus effectively wasted (CEM, 2008).
Alternative Energy Sources
When I think about the amount of unnecessary energy we use, I often wonder if it is because we are unaware of what we are doing. For example, can you tell me:
Why do we continue to leave on hot water heaters for the entire day?
Why can't we dry our clothes using the natural sunlight, do we really need electric dryers?
Why are we still using normal light bulbs instead of low energy light bulbs?
Any chance of exploring the benefits of installing a renewable energy system – perhaps solar water heating system? I am told by friends in Barbados and St. Lucia that these solar systems can provide around half of a household's water heating requirements over the course of a year.
What about alternative energy sources? Have we seriously considered our options? I have been told that "Domestic Wind Turbines" may even be possible for some locations in the Caribbean. They seem to be quite popular in certain parts of Africa and Asia. We in the Caribbean have to start thinking in a different way. The Caribbean's impact on the environment stretches beyond its immediate boundaries and beyond South and Central America effectively touching the entire global hemisphere. We must start thinking on a global scale. We should insist that our landscape architects, urban planners, architects, environmental, structural and services engineers conjure up images and visions similar to Miami, Los Angeles, Texas, Toronto, London, Paris, Dubai, Madrid and the British Virgin Islands. Almost every major development throughout North America is instilling economical and ecological wastewater solutions. These systems are said to be clean, efficient, easy to maintain, easy to install and typically less expensive than the conventional system and are environmentally sound. What is our position on this?
The Future
Many of us might be wondering whether the current economic climate is the appropriate background for us in the Caribbean to be embarking on sustainability and developing the true Caribbean heritage of sun, sea and sand… all natural elements. Sadly but realistically it might not be. Perhaps in an effort to weather the recession storm, we should focus on preserving and making improvements to our local buildings. Get our architects to balance their designs. They should be committed to cherishing and protecting the character of our unique Caribbean cities. Designs should also take into account the importance of public transport and the growing problems of congestion, pollution, health and quality of life.
Whatever we decide, we must act now to make a difference in our own small way, so that we can once again start consuming cleaner air and water and at the same time save our natural resources. The environment belongs to all of us, so let us start caring for her as she continues to sustain us.
Cover story (Issue 1. Vol 1)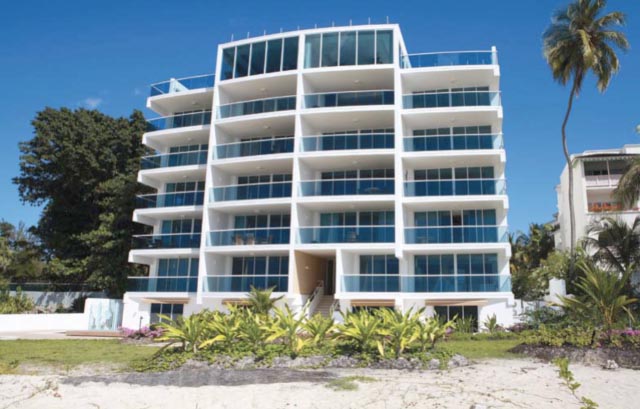 When this issue of Caribbean Construction Digest (CCD) is published, we were happy that we would have taken the first and most difficult step in our journey towards making a valuable contribution towards the development of the region's construction industry. At the same time,
perhaps our deepest regret wil be that our dear friend and colleague Dipnarine Dhanoo (deceased) will not be around to share in our celebration. Whilst the industry has lost the services of a talented and experienced Structural Engineer, we have lost a colleague and a friend.
Dip's support, matter of fact opinions and humor during the compilation of this pilot issue shadows our achievement. However, it was never in Dip's nature to be sad or reminisce about what could have been. He enjoyed life and all that it had to offer. He was always happy and nothing gave him more joy than seeing others happy. Thus, it is a pleasure for us to dedicate this issue of CCD to the memory of Dipnarine Dhanoo by featuring one of the last projects (Ocean One, Barbados) which he worked on, before meeting his untimely demise. May his soul rest in peace and may he continue to inspire us, even after death.
About Ocean One
Ocean One is an exclusive new beachfront boutique property of 21 privately owned units. The
accommodations offer ultra stylish and contemporary beachfront living unlike any other, featuring some of the most high end finishings and amenities in Barbados.
Features
Unique and modern design.
Spacious: no less than 1389 sq. ft.
Luxuriously furnished including the Italian designed kitchens and bathrooms, each with their own individual style and flair, furnishings and list of available amenities, each offering its own flavor of the luxury and comfort
Large glass fronted ocean view balconies
Access to the communal pool, Jacuzzi, gym, beach front garden and terrace.
24 hour security,
Private driveway and parking,
Manned reception
Elevator access to all floors.
Location
Conveniently located: 15-20 minutes away (driving distance) from the airport and same distance from the main shopping and city centre, Bridgetown.
Situated away from the main road and offers tropical beauty, peace and tranquility in a luxury beach front setting.
Offers direct access to the quiet, pristine white sand Maxwell beach and to some of the best dining, shopping and nightlife in Barbados, including St. Lawrence Gap and Oistins.

Dip's Role in Ocean One
Affectionately known as "Dip" to all the project team members who worked with him over the years in his role as Structural Engineer on the last two Ocean Living projects, Ocean One and Ocean Two (still under construction), Ocean Living's Melissa Chalbaud recalls that Dip was an integral part of the team and a friend to all.
One of the unique characteristics of Ocean Onelies in the fact that it has a façade unlike any other condominium in Barbados. The inspiration for this came from the modern condos which were rising rapidly along the Florida coastline. However the many challenges faced by the team during planning and building were never overwhelming for Dip. His ability to be flexible and adapt to the ever changing demands of the project were central in making the project the success that it is. Dip's simplicity as a person was contrasted by his expertise as a Structural Engineer. To fully appreciate the competence offered by Dip during this project, one has to listen only to the testimonial of a NASA engineer who purchased a residence at Ocean One. He expressed his complete approval and satisfaction with the structural integrity of the building and assured that he had inspected every beam himself.
The co-developer of Ocean One and Ocean Two, Peter deFreitas, met Dip through the co-developer of Ocean One, David Ellsmore and local architect, Anthony Hoad. Peter met Dip in 1995 on site at the Bougainvillea Beach Resort where he was the Structural Engineer on the project. Over the years, these two met on various occasions with Dip providing advice on South Beach Resort & Vacation Club and then becoming the Structural Engineer for
Peter's two subsequent projects, Ocean One and Ocean Two.
Ocean One sold out upon completion and has remained in high demand for both re-sales and rentals. Dip then continued his work with the Ocean Living team on Ocean Two but unfortunately, Dip never saw the Ocean Two project to completion. Without a doubt, he has left his mark not only on the building but on all those he came into contact with. Dip was amiable, easy to work with, flexible and always pleasant; nothing was ever too large of a problem. These character traits ring true to Peter deFreitas who recalls that no matter what change he, as the developer, wanted to make, even during the course of the project, Dip's response was always, "Peter, tell me what you want and I will design around it for you!"
Ocean One Project Team Developers:
Peter DeFreitas and David Ellsmore
Architect: Anthony Hoad of
Anthony Hoad Associates Ltd
Structural Engineer: Dipnarine Dhanoo of
Dipnarine Dhanoo & Associates Ltd
Mechanical and Electrical Engineer:
George Nicholson of ADeB Consultants Ltd
Quantity Surveyor and Project Manager:
Graham Bethell
Main Contractor: Innotech Services Ltd.
Interior Designer:
Nhora Quintero of NCQ Design
Dipnarine "Dip" "George" Dhanoo
31st May 1957 – 27th May 2008

Son of: Deonarine and Latchmin Dhanoo.
Place of Birth: #57 Matilda Road, Princes Town,
Education: Indian Walk Government Primary School in Princes Town.
St. Stephens College
The University of the West Indies
(Bsc. Civil Structural Engineering)
Early Work Experience: Ben Construction Limited, Lange Ballast, Trinidad Contractors and
Project Control and Associates.
Last Employer: "Dipnarine Dhanoo & Associates". Services: Structural Designs, Architectural Designs, Project Management and Quantity Surveying.
Affiliations: Kenneth Charles, Nigel Ali, Barry Franceschi, Geoffery Agostini, Steve Rajpatty and Hakim Salim
Major Projects: Accra Beach Hotel & Resort (Barbados)
Bourganvilla Beach Resort (Barbados)
Personal Traits: Down–to-earth and simple with his happiest moments being spent with his family. He taught others: appreciation, thoughtfulness, generosity, impartiality and love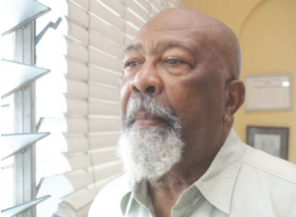 Canute Edd Spencer, FRICS, FCI Arb, MRSH
Email: [email protected]
In attempting to write an article on this subject, one must first define the term "professional in the building industry", "developing and underdeveloped nation" and perhaps one must also explain why "in the building industry", are they the only professionals with a contribution
to make?
Last things first, given that I am practicing in the building industry as a Chartered Quantity Surveyor (otherwise known as a Construction Cost Consultant I have been exposed and involved to this industry for many years. Because of my "tenure", experiences and encounters throughout the years, I believe that I have developed a keen understanding of the subject matter. Equally important is my belief that I cannot or should not attempt to comment on other professionals (e.g. doctors and lawyers) since I believe that there are enough of them to speak for themselves. Additionally, it is worth mentioning that the building industry is the latest recognizable innovation for developing an underdeveloped country.
In my youth, the favored professions were medicine, law and religion. Engineering ran low on the required professional charts as too Architects, we still prefer to use Draftsmen not recognizing the difference, even at the so called sophisticated society social level. Interestingly, the only surveyor known in Trinidad at the time was the Land Surveyor (or "Severere" as locally pronounced).
When I arrived in England in 1959 to pursue Quantity Surveying, it was only then that I realized that there were Land Surveyors, Building Surveyors, Valuation Surveyors, Housing Surveyors, Planning Surveyors and Quantity Surveyors, all of equal importance to and in the building industry.
After completing my studies, I believed (as I do today) that our first responsibility as returning professionals is to educate our society as to our function(s) as well as the limitations imposed upon our efficiency by the sheer circumstances of practicing in an underdeveloped country. For
example, pricing a construction project depends upon an efficient system of collecting data, once the system relied upon is flawed; no amount of qualification on your part can produce correct results.
To be successful, the professional in the building industry (Architect, Engineer or whatever type of construction professional) must consider education as his priority; education of the general public, the various stakeholders within the building industry and the business and financial sectors of our society who should most benefit from our contribution, i.e. mortgagers and financiers. Our role as an educator goes beyond educating the public generally, we are also responsible for the understanding of our fellow professionals with whom we are called upon to work and produce effectively. Specialists are trained to practice within the normal daily purview of their training. In an effort to reduce or even eliminate conflict with their lesser qualified or educated colleagues they must therefore educate themselves and their colleagues on standard practices and new developments as much as possible. With this degree of sharing, the various professionals and even their professions develop daily.
Another important aspect of our education is that of research in local techniques especially since in construction one must apply and understand the theory for its application. For instance in my Construction II class, we were required to provide the solution to a certain construction problem. Out of a class of thirty odd students, only one person produced the right answer, a Trinidadian student who had some experience in the construction industry at home. When asked how he was able to solve the problem, his only answer was "Trinidad construction boy!" However, I always recall that whatever he learnt was correctly learnt and successfully applied away from the English construction climate. In our role as educators, we must also be mentors to our young graduates and craftsmen. This task is easier said than done since many of our consultants are so bent on earning a living that they are not willing to make the necessary sacrifices towards training their locals. Consequently, at the local level we have a list of skilled artisans whose skills are acquired by on the job "pick up" training, which is adequate for some jobs locally but only thus far.
Apart from education, research into our entire building industry, within the Caribbean is also vital to our success. Many years ago, some of us started compiling statistics (on labourers, concrete works, formwork etc.) to apply to the pricing items in the construction industry. However we were advised that this exercise was a waste of time or an exercise in futility since no one would either read or apply it. Sadly, we heeded the negative advice and today we have no statistics on what to base realistic pricing in the industry. In order to emphasize my point that research in local phenomenon, theorized and put in academic form can be the basis of theorizing our local industry for the application of local solution(s) to local problems, consider another example; the ITCA did a complete research study on every type of wood in Trinidad eg. cheynette, mango, cedar etc. identifying all physical characteristics and evaluating its uses, however although this research lies somewhere in our archives, few people know of its existence. Maybe, as professionals we also need to develop some system to prevent knowledge from being lost from lack of use (which could result in the said research being redone) and maintained in some permanent manner.
My era of returnees bombarded every financial institute eg. lending agencies and the general public with quantity surveying  formation. Our approach included our fellow professionals i.e. Architects, Engineers and any other group involved in planning and organizing any aspect of the industry. As a result, today we have a much more knowledgeable cadre of building professionals who should now be more efficient in servicing the general public and financial sector. However our responsibility as professionals does not end here.
Our next challenge is to replace external examinations such as City and Guilds, Clerk of Works examinations, Institute of Builders etc. with similar local programmes which are overseen by local examining board consisting of our professionals who would have designed and compiled the syllabus.
Finally, professionals must reflect a high level of integrity in not only their everyday conduct but in their professional demeanor and practice. We must earn the respect of our community both professionally and generally. Dignity is not handed to you because you are a professional. You must earn it by your general conduct and all its members must be a party and comply with the necessary requirement. Having been a member of the building industry for nearly 50 years, I strongly believe that professionals in developing countries must:
a. Educate the public and their fellow professionals as to their function.
b. Train not only your fellow professionals but all the subsidiaries in your field. It is an investment well made.
c. Conduct research in all aspects of your profession so that one's performance and its basis must be recorded to be in a form to be passed on and
d. Finally, strive to achieve integrity in both general and professional behaviour.
When we have developed a culture of knowledge sharing and mentoring, issues like research and development as well as professional development progress naturally finally resulting in the growth and development of the building industry.
Victor Hart Chairman, Trinidad and Tobago Transparency Institute.
The Trinidad and Tobago Transparency Institute (TTTI) welcomes the launch of the Caribbean Construction Digest (CCD) and the opportunity to contribute to its Pilot Issue. We note the aims and objectives and identify with many of its areas of interest, particularly that of 'procurement'. If all plans are achieved, CCD will make an important contribution to the development of the construction industry. For those of you who may not be familiar with TTTI, or our parent body Transparency International (TI), I shall introduce both organizations briefly.
TI is a civil society organisation based in Berlin, Germany, that leads a global coalition in the fight against corruption. The organization has been at the forefront of the world's anti-corruption movement since its formation in 1993.TI is also a non-profit, independent, nongovernmental
organisation, dedicated to increasing transparency and accountability and curbing both international and national corruption. The organization operates in conjunction with all stakeholders to seek a consensus on ways and means to combat corruption, mainly through the promotion of good governance in both the public and private sectors. TI's long-term vision is that of a world in which government, politics, business, civil society and the daily lives of people are free from corruption. Furthermore, its mission is to work towards creating change towards a world free of corruption.
TTTI is one of nearly 100 National Chapters of TI worldwide and was formed in 1998. Our vision is the same as TI's but our mission differs in the sense that we work towards a country and region that are free of corruption. We emphasize the word region because, as the only TI National Chapter in Caricom, we have committed ourselves to spreading the TI message to our neighbours and to assisting those who may wish to form National Chapters. Membership of TTTI is usually by invitation but persons or companies can apply for membership without solicitation.
There are two categories of membership available:
Individual membership at an annual fee of TT$200.00.
Corporate membership, depending on the size of the company, at an annual fee ranging from TT$1,000.00 to TT$5,000.00.
Procurement
Amongst all the issues that have occupied TTTI's attention during the past 10 years, procurement generally and construction procurement, in particular, take pride of place and it is not difficult to see why. Procurement is easily identified as the activity which has attracted the most corruption in our country. I recall that, as a child, the first time I heard of corruption was in the 1950s in connection with the construction of the Caura Dam.
Thereafter, other major corruption scandals (proven and unproven) were mostly associated with procurement: The Gas Station Racket, Caroni Racing Complex, Airplane purchases for BWIA, Tesoro Scandal, Piarco Airport Project, Inncogen and Desalt Plant, to name a few. More recently corruption accusations against UDe- COTT led to the formation of the ongoing Uff Commission of Enquiry into the Construction Industry. It is beyond doubt that, because of the large sums of money involved in procurement this activity acts as a magnet for those who wish to corrupt the process and illegally enrich themselves.
We at TTTI see it as our duty to seek to reform the procurement systems currently in use in T&T. To date, we have done this by carefully monitoring procurement practices and procedures in order to identify any shortcomings and so be able make recommendations and lobby for reform. Our efforts have been supported globally through the work being done by TI on the international "stage." Corruption in procurement is a worldwide phenomenon in response to which, TI has developed and continues to develop a broad range of tools and strategies to combat the problem. These mechanisms begin with promoting government's ratification of and full compliance with International Conventions such as the United Nations Convention Against Corruption and the Inter-American Convention Against Corruption.
The process continues with monitoring the enforcement of laws such as OECD Convention on Combating Bribery of Foreign Public Officials and the USA Foreign Corrupt Practices Act. It extends to campaigning at the national level for systemic changes through legislative reform to introduce and enforce the best procurement practices among practitioners, at the risk of criminal prosecution for breaches. The process further involves lobbying for the enactment of new laws such as Whistleblowers Protection Act to encourage civil society to expose suspected corruption. Finally, it also includes the development of tools to introduce additional checks and balances in the procurement process in order to increase transparency, to make circumvention more difficult and to emphasize the issue of accountability to everyone involved in the process, through the exposure of transgressors.

Challenges
Many may wonder about the challenges which TTTI faces in confronting corruption in T&T. One major challenge faced is that people traditionally have a very high level of tolerance for corruption and this continues in today's society. Stories and/or jokes about Trini 'smartmen' who try to outsmart others to make a fast buck are legendary. We grew up hearing the exploits of some of the more famous (infamous?) Trini "smartmen" lauded in calypsos and in local literature. We have grown up hearing about major corruption scandals and not seeing anyone being made accountable. Over time, this situation has caused our people to become more accepting of corruption almost as though it is a norm in society. The general consensus is that nothing can or will change.
That mindset leads some to believe that the voice of TTTI is a voice crying in the wilderness and no one is hearing, let alone listening. They feel that we are wasting our time as nothing will change. Notwithstanding the pervasiveness of that perception, members of TTTI do not succumb to that point of view. We know that the country's future, in general, and the future of our youth, in particular, will be imperilled if corruption is allowed to continue unchecked. We also unwaveringly believe that the battle against corruption can be overcome if it is attacked by more people who care. However, to be successful in our quest, we must be mindful of our challenges; the specific challenges facing TTTI are:
identifying and implementing, with limited resources, effective anti-corruption programmes;
securing the human and financial resources needed to materialize programmes;
designing and constructing a governance model that effectively supports its mission;
overcoming the perception that TTTI is anti-government (regardless of which political party is in power) when in fact we are only 'anti' corruption and poor governance, in both the public and private sectors, as both elements work against the best interests of the civil society, especially its underprivileged members.
TTTI's main objectives contained in our Strategic Framework for the period 2007 to 2009 are the promotion of integrity and reduction of corruption in:
Public contracting
Politics
Law Enforcement
The Judicial System
The Private Sector, in general, and the financial sector, in particular.
The daily lives of citizens, particularly in their relations with public officials.
TTTI would welcome a continued dialogue with readers of CCD on some of the corruption related issues facing the construction industry. These issues prevent the creation of a level playing field for all involved and have taken much of the joy from working in the industry. They also hinder greater transparency and accountability and prevent the country from realizing maximum value for money from public and private sector projects.
TTTI's contact information:
Telephone: (868) 663-2322
E-mail: [email protected]
Website: www.transparency.org.tt