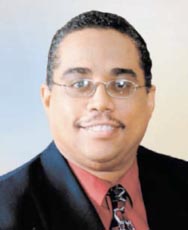 Hans – Erich Schulz, MSc., M.B.A., MSc. (Environmental Management)
Email: [email protected]

Why are we failing to address sustainability and green construction issues within the industry? Today, as we are more mindful of anticipated climatic changes and look on as the rest of the world champions sustainability, we are bombarded by concepts such as green construction, sustainable buildings, reduced carbon emissions, eco friendly buildings and sustainable drainage to mention just a few. The jargon is indeed catchy but have we done anything at all to implement these concepts within our own building industry? For those of you who have answered "yes" can we say that we have done enough? The answer is most probably "no". It is easy to say that we care about the environment, the very environment that we inhabit on a daily basis, yet so difficult to make a conscious effort to protect it.
We have had no shortage of construction projects within the last decade. Tall buildings, hotels, schools, sporting facilities and houses have all been built and handed over. As a client, home owner, construction professional or contractor have you ever wondered what impact your project has had or will have on the environment? Quite frankly, given that I have asked quite a few people these questions; you may be shocked by the responses provided. I did enlighten these individuals as to the damage caused by the activities performed on a daily basis. Although, we have paid scant attention to the long term ramifications of our actions, all is not lost…yet. There are still many ways by which you can assist in protecting and sustaining the environment.
Lessons from the UK
According to the Rt. Hon. Nick Raynsford, MP (UK), setting the business case for environmentally and socially sustainable housing is crucial in enabling the construction industry to contribute effectively to finding solutions to global problems, such as climate and to put the UK industry at the forefront of sustainable design. Perhaps we should be setting similar standards for Caribbean based companies. The MP further went on to say that "as awareness of sustainability grows we must be able to meet the challenge of supplying homes, which are not only economically viable and desirable but also encourage a sense of community, and use natural resources efficiently. Again, maybe the necessary stakeholders can adopt this philosophy; it would be a welcome change from the mass manufactured houses which are being sold to the public.
Energy Matters
The consumption of energy on a daily basis to produce cool air, light and power creates ollution and greenhouse gases. It is almost certain that our homes account for over a large part of the Caribbean's total emissions of carbon dioxide, so saving energy is one of the easiest ways to assist in preserving our environment.
Immediately one could save a lot of money (and by extension the environment) by using less energy. As I pen these thoughts together, it occurred to me that I am using all the natural elements of the environment namely sunlight and cool air. I refuse to use unnecessary energy as I am aware that it creates pollution and greenhouse gases. Similarly, I believe that we ought to be looking at simple and basic ways and means of reducing energy. Did you know that by the time electricity is used at home or at work it provides only around one tenth of the total energy that has been consumed to produce it? This means that ten kwh (kilowatt hours) of energy ran from material such as coal are needed to run a 1 kw electric water heater at
home for one hour. The generation process itself produces a great deal of heat but rather than being used, this heat is removed through complicated cooking techniques and thus effectively wasted (CEM, 2008).
Alternative Energy Sources
When I think about the amount of unnecessary energy we use, I often wonder if it is because we are unaware of what we are doing. For example, can you tell me:
Why do we continue to leave on hot water heaters for the entire day?
Why can't we dry our clothes using the natural sunlight, do we really need electric dryers?
Why are we still using normal light bulbs instead of low energy light bulbs?
Any chance of exploring the benefits of installing a renewable energy system – perhaps solar water heating system? I am told by friends in Barbados and St. Lucia that these solar systems can provide around half of a household's water heating requirements over the course of a year.
What about alternative energy sources? Have we seriously considered our options? I have been told that "Domestic Wind Turbines" may even be possible for some locations in the Caribbean. They seem to be quite popular in certain parts of Africa and Asia. We in the Caribbean have to start thinking in a different way. The Caribbean's impact on the environment stretches beyond its immediate boundaries and beyond South and Central America effectively touching the entire global hemisphere. We must start thinking on a global scale. We should insist that our landscape architects, urban planners, architects, environmental, structural and services engineers conjure up images and visions similar to Miami, Los Angeles, Texas, Toronto, London, Paris, Dubai, Madrid and the British Virgin Islands. Almost every major development throughout North America is instilling economical and ecological wastewater solutions. These systems are said to be clean, efficient, easy to maintain, easy to install and typically less expensive than the conventional system and are environmentally sound. What is our position on this?
The Future
Many of us might be wondering whether the current economic climate is the appropriate background for us in the Caribbean to be embarking on sustainability and developing the true Caribbean heritage of sun, sea and sand… all natural elements. Sadly but realistically it might not be. Perhaps in an effort to weather the recession storm, we should focus on preserving and making improvements to our local buildings. Get our architects to balance their designs. They should be committed to cherishing and protecting the character of our unique Caribbean cities. Designs should also take into account the importance of public transport and the growing problems of congestion, pollution, health and quality of life.
Whatever we decide, we must act now to make a difference in our own small way, so that we can once again start consuming cleaner air and water and at the same time save our natural resources. The environment belongs to all of us, so let us start caring for her as she continues to sustain us.